LEAVES OF LIFE UK
plant based health information ORGANISATION
What is a plant based lifestyle? What is the NEW START health program?
Would you like to consume plant based food with zero cholesterol? Would you like to  improve your health and happiness naturally?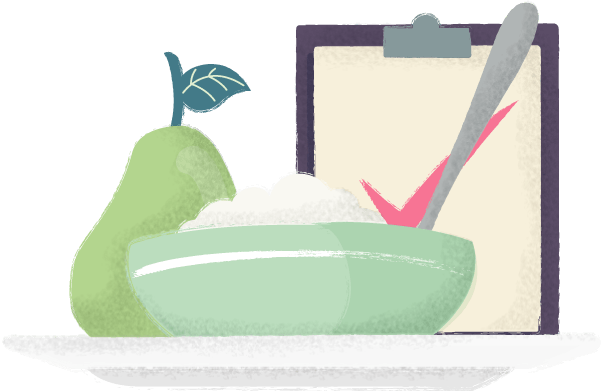 Our Inspiration
What inspired our organisation ? Your health ! We believe in an inspired health plan that will address your mental, physical, social, emotional and spiritual needs. "Beloved, I wish above all things that thou mayest prosper and be in health." (3 John 2). Read more about us. and review past health seminars.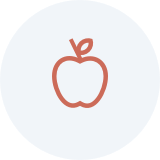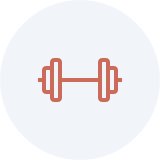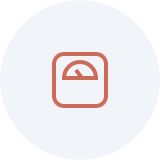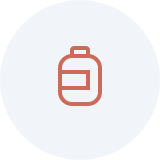 "Thank you for the free health PowerPoint that has been very useful in understanding how I may improve my lifestyle naturally."
"I simply love my food. So it was great discovering your mouth watering plant based healthy recipes."
Frequently Asked Plant Based Questions
Take charge of your health!
what is your mission?
We endeavor to bring to you the best in vegan whole food cookery, health seminars and information.
Through our seminars we aim to teach plant-based cookery at its finest – conducting nutrition labs where participants learn the art of preparing easy, whole, natural, and healthy food to ensure individuals and their families enjoy tasty, well balanced, nutritious meals.
We also aim to educate on vital health and lifestyle principles, including stress management, dealing with anxiety and sleeplessness, weight control, disease reversal, and lifestyle habits essential to good health and well-being.
In our aim to provide you with the best and latest information, we secure the services of the best health speakers. All are experienced lecturers / practitioners in various fields, and we are very grateful that they have given their time and support to this service.
tell me more about the leaves of life team?
The original Leaves Of Life UK health team – founders, health presenters, website management and cooking demonstrators.
Al & Ana
Website Management, Health Presenters & Cooking Demonstrators
Darren Ross
Health Presenter & Water Provider
Gerald Graham
Founder & Former Health Presenter
Sherry Nichols
Founder & Former Health Presenter
do you provide natural remedy counselling sheets?
what are your key objectives?
1) Education
To advance public education and training in aspects of health and practical living
2) Wholistic Health
To broaden the understanding of health from the purely biological, to include social, emotional and spiritual dimensions.
3) True Happiness
To broaden the understanding that good health can be anticipated when one has a harmonious relationship between body, mind and spirit – true happiness.
4) Natural Laws
To promote lifestyle changes based on a balanced use of the natural laws of health. A gift to all.
Contact us for further information.
what is "new start" or "the eight doctors"?
Nutrition
Our bodies are built up from our nutrition. It is a wonderful process that transforms the food into blood, and uses this blood to build up the varied parts of the body. Grains, fruits, nuts, and vegetables constitute the diet chosen for us by our Creator.
Exercise
Perfect health depends upon perfect circulation – this is improved by regular exercise.
Water
Drunk freely, water helps to supply the necessities of the system, and assists nature to resist disease. The external application of water is one of the easiest and most satisfactory ways of regulating the circulation of the blood.
Sunlight
The sun carries healing in its beams, soothes, cheers, and make one happy, joyous and healthy.
Temperance
True temperance teaches us to dispense with everything hurtful and to use judiciously that which is healthful.
Air
Pure air soothes the nerves, circulates the blood healthily through the system, refreshes the body and mind, excites the appetite, renders better digestion and induces sound sleep.
Rest
Rest, freedom from care, and a spare diet, are essential to restoration of health.
Trust In God
Jesus Christ in His miracles revealed the power that is continually at work in man's behalf, to sustain and to heal him. Through the agencies of nature, we can trust that God is working, day by day, hour by hour, moment by moment, to keep us alive, to build up and restore us.
Read more about the Eight Laws Of Health.
are the health powerpoints really free?
You can download a free health PowerPoint on the Eight Doctors. In addition, you can purchase a whole set of health PowerPoints including longevity, cancer, depression, diabetes, fats and obesity, IBS, frontal lobes, immune system, nutrition, crohns disease, vegan lifestyle factors and more. Your vegan health PowerPoint presentations are supplied via Leaves Of Life UK courtesy of the Uchee Pines Health Institute.  
Contact Us
Get In Touch Anytime!
If you have any questions, please do not hesitate to contact us.
I've been staying tuned to the latest casino updates, and being in the know has truly enriched my gaming experience. From new game releases and improved security measures to the integration of cutting-edge technology, these updates significantly shape the casino landscape. It's about staying ahead, ensuring my online gaming remains dynamic and rewarding.
In my quest for thrilling online gaming, I've found the best US online casino sites for real money to be the epitome of excitement and potential. From captivating slots to strategic table games, these platforms redefine the casino experience. With secure transactions and enticing bonuses, every bet feels like a chance for genuine rewards. These top-notch sites create a virtual playground where the stakes are real, and the thrill is unparalleled.
Exploring the game of Andar Bahar has been a captivating journey into the world of Indian card games. The simplicity and excitement of predicting where the chosen card will appear, whether "Andar" or "Bahar," create an engaging and suspenseful atmosphere. With its cultural roots and straightforward gameplay, Andar Bahar offers a unique and thrilling experience in the realm of online card games.
Visit us
Health seminars and cooking demos have been conducted at:
the New Gallery, Central London SDA church, corner of Crawford Place and Edgware Road, central London, UK and,
the former Country Life Restaurant in Warwick Street.