Natural Remedy Counselling Sheets courtesy of Uchee Pines Health Lifestyle Centre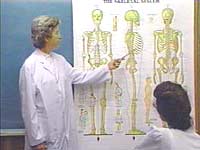 Dr.Agatha Thrash's (Uchee Pines Health Institute) natural remedy patient counselling sheets are available FREE of charge.
Acne
Alcohol
Allergies & Chronic Sinusitis
Alzheimer's Disease
Anemia
Angina
Arthritis
Backache
Blood Clotting
Blood Pressure
Bronchitis
Bursitis
Caffeine
Calcium
Cancer
Carpal Tunnel Syndrome
Celiac Disease
Cheese
Crohn's Disease
Cystitis
Delinquent Developments
Diabetes (Adult-type)
Diabetes Treatment
Diet, Disease and Behavior
Dupuytren's Contracture
Dysmenorrhea
Exercise
Fatigue
Fibromyalgia (Fibrositis)
Fungus Nail
Health Recovery Program
Heart Disease
Helicobacter Pylori
Immune Systems
Incontinence
Insomnia
Iron
Kidney Stones
Leaky Gut Syndrome
Lupus Erythematosus
Menopause Assistance
Migraines
Mitral Valve Prolapse
Osteoporosis
Pain and Asprin
Pain
Palpitations
Paroxysmal Auricular Tachycardia
Pets
PMS
Prostate Disease
Psoriasis
Rosacea
Schizophrenia
Sciatica
Shingles
Stress
Sugar
Tuberculosis
Ulcerative Colitis
Vaginal Infections
Women's Disorders
Weight Control
Note: The information contained in the counseling sheets is presented as a general educational and information guide. The counseling sheets are not intended to be used for instruction in medical treatment. The author cannot assume the medical or legal responsibility of having this information misinterpreted and considered as a prescription for any condition or any person.