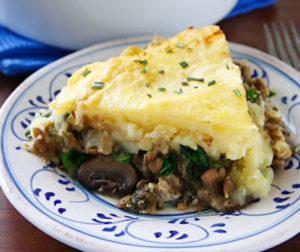 Delicious, cholesterol free savoury dishes
1. Lentil Spread
1 cup raw sesame seeds, soaked(overnight) or half a cup of tahini
11/2 cups of sprouted lentils
1 medium avocado
1 whole red pepper with seeds
¼ onion
1 clove garlic
Salt to taste (try and leave the salt out – it tastes great!!!). Blend in a little water to make a spread.
2. Vegan Pot Pie
1 1/2 cups cubed firm tofu
1/2 cup chopped onion
1 cup diced carrots
1 cup diced potatoes
2 1/2 cups gravy of choice
1 cup green peas
whole wheat pie crust
Cook vegetables until tender in small amount of water. Stir in tofu and gravy. If desiring a bottom crust, use a double recipe for the crust and lightly oil a 1 1/2 quart casserole. Cover bottom and sides with portion of crust. Fill with vegetable mixture and top with remaining crust. Poke a few holes in the crust then bake at 350 degrees for 50 minutes.
3. Pinto bean stew
1 lb pinto beans (dry)
2T olive oil
1 big onion
2 cloves of garlic (chopped/squeezed)
1 tin coconut milk(or ¼ creamed coconut)
2T of LOL garam masala
½ tsp salt
1 tsp thyme
1 T bullion
Soak beans overnight. Cook high temperature to destroy poison then cook for further 2hrs on low flame. Saute onions and garlic in olive oil. Add everything until cooked and serve with cooked millet and salad of your choice.
19. Millet Pie
Cook 1 lb of millet for 1 ½ – 2 hrs
Sauce
4 Tablespoons (Tb) of peanut or any other butter
2 cloves garlic
1 cup of cooked millet
½ cup parsley for green sauce
1 Tb cornflour
(or ½ pimento for red sauce)
2 cups of water
1 Tb bullion
½ onion
Blend together and pour over cooked millet in shallow casserole dish(square).
Cook for 30 min. at Reg. 8 until it browns.
4. Vegan Shepherd's Pie
1 lb Red lentils
1 cup chopped onions
2 cloves of garlic
1 Tb cumin
2 Tb bullion
2 Tb Tomato Puree
Pinch of salt
1 Tb Yeast flakes
Boil lentils until cooked and add all other ingredients and cook until smooth.
3 lbs Potatoes, cooked (unpeeled)
1 cup soya milk
2 Tb olive oil
Pinch of salt
Mash it thoroughly and put it on top of the lentil mixture; Have with green vegetables (carrots and salad) of your own choice. (We will serve cooked broccoli, raw broccoli and cauliflower salad with guacomoli).
5. Vegetable Nut Loaf Mix
MIX: 2 T olive oil; ¼ cups soya milk; 2 T flour; 1 ¼ salt
Stir over heat till mixture boils;
Combine with:
2 cups chopped nuts
1 cup chopped fine green peppers
¼ cup chopped onions
½ cup finely chopped celery
2 T cashew or peanut butter
1 cup seasoned breadcrumbs
2 cups of cooked cracked wheat or brown rice
Stir and mix all ingredients together; Place in greased loaf pan; Bake at 350 degrees for 50 – 60 minutes; Turn out on serving plate; Serve with favourite gravy (cashew parsley gravy). Cooked sweet corn and green garden peas with potato salad (with cashew or soya mayonnaise).
6. Cashew Nut Loaf
Cashew Nuts (chopped)
Parsnips
Whole-wheat Bread Crumbs
Dried Yeast or Yeast Flakes
Sweet Corn
Vegetable Stock
Onions
Green/Red Peppers
Garlic
Olive Oil
Herbs
Peel and set parsnips to boil until soft enough for a fork to pass through them. Place onions, peppers and garlic into a saucepan with a little oil for a few minutes, until blanched. Prepare the vegetable stock, and add to it the dried yeast or yeast flakes.
Mash the parsnips with a little oil or margarine. Add the onions, peppers, and garlic and the dry ingredients (nuts, breadcrumbs, herbs). Now slowly add the stock while mixing the ingredients to a smooth but firm consistency. Place your mixture into a greased baking tin, ensuring that you cover the tin with baking foil to prevent burning or drying out. Optional: A layer of cooked sweet-corn can be placed midway in the loaf for added taste and presentation, alternatively mushrooms or spinach can be used.
Now bake in the upper part of the oven, mark 6/180° for approx. 30-40 minutes.
7. Best Ever Asparagus Soup
1 bunch of fresh asparagus (use tips and tender pieces only)
3 large or 6 medium parsnips
3 large ribs of celery, chopped
1 leek, stalk only, finely chopped
8 small or 4 large cloves of garlic, minced
6 Tablespoons roasted cashews (from a can or tin is fine)
2 Large bay leaves
Real Salt or any quality nonprocessed salt (to taste). Pure water.
1. Simmer asparagus and bay leaves in water until asparagus is just tender.
2. Remove asparagus and save cooking liquid with bay leaves.
3. Place parsnips, celery, leek, and Real Salt into your soup pot.
4. Bring to a boil, reduce heat, and simmer until just tender (about 10 minutes if finely chopped) and remove from heat.
5. Remove and discard bay leaves.
6. Place 1/3 of liquid and 1/3 of cooked vegetables (no asparagus) into a blender.
7. Add cashews and minced garlic into blender. NOTE: most blenders will not puree whole garlic. It is important that the garlic not be added earlier and only heated through.
8. Puree and return to soup pot.
9. Add asparagus tips and pieces, heat through, and serve.
(From the Christian kitchen of Jim McDonald – Thanks !)
8. Apple Oats Casserole
2 cups rolled oats
1 cup raisins
1 or more cups unsweetened coconut
2 small apples, grated
2 or more cups soy or nut milk
1/2 cup slivered almonds
*Measurements may vary depending on size of casserole dish. In an 8″ x 8″ baking dish, sprinkle 1/3 of the oats on the bottom of dish. Next, layer 1/2 of the raisins, 1/2 of the coconut, another 1/3 of the oats, and all of the apples. Pour on 1/2 of the milk. Continue by adding the rest of the raisins, oats and coconut. Top with the almonds. Pour on the rest of the milk. Bake at 350° for 30 minutes. Top with blended apricots