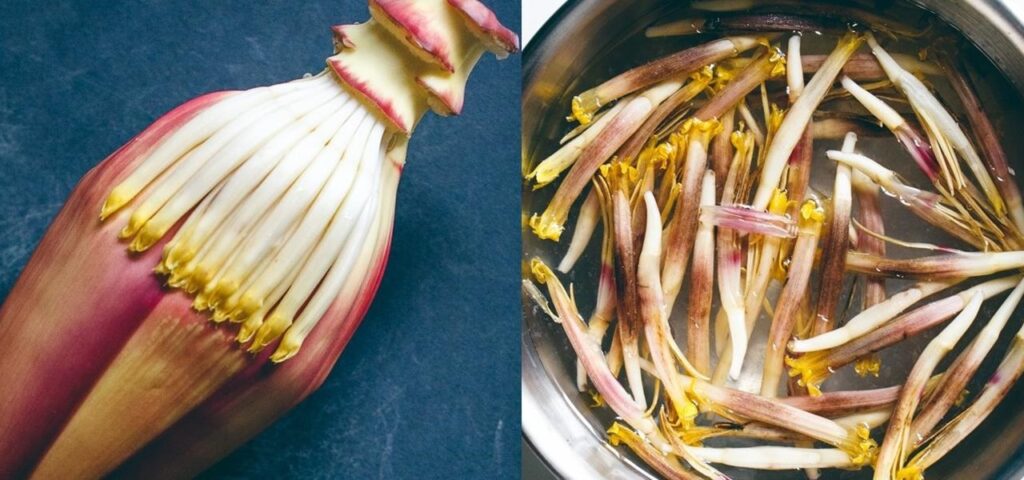 We have heard of jackfruit vegan curries, vegan burgers made of beetroot, and of course the wide range of soya and tofu related products. Now, the stage has been set to feature a new exciting vegan choice – banana blossom !
But what is banana blossom ? Is it a banana or it it a tasty exotic flower ?
Banana blossom is simply a purple-skinned flower which grows at the end of a banana fruit cluster. Grown in south-east Asia, it can be eaten either cooked or raw. When consumed, the experience has been described as having a chunky, fleshly texture that can be used as a substitute for meat. Some have described the blossom having similar texture specifically to fish and even lamb.
How can banana blossom be prepared ?
it is an excellent absorber of multiple seasonings
stir fry with other vegetables
it can be made as croquettes and dumplings
create a mince meat texture when diced small
It's very interesting to see the rising interest of a plant based lifestyle. It is now believed that at least one in eight people in the UK are now either vegan or vegetarian.
It the above new to you ? Make a NEW START today. Your health is your wealth.