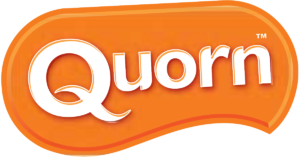 When the desire has come to consider a new healthy lifestyle including making changes to the diet, one of the most popular questions that arise when considering a vegan lifestyle is – "Is Quorn vegan ?"
Some who choose to adopt a plant-based lifestyle may opt to conduct dietary changes immediately from meat to plants (fruits, vegetables, nuts, seeds and grains). However, many may choose more slower steps toward changing their diet that may take weeks or even months to make the complete healthier vegan change.
Quorn may be purchased from many food shops and supermarkets. In the past, all Quorn products contained dairy items including milk and eggs. However, more recently, Quorn has launched a new array of vegan, plant-based products.
Quorn have quoted on their website: "Our delicious selection of vegan Quorn products make great ingredients for really tasty vegan meals. Whether you are looking for a vegan lunchtime solution to create the ultimate sandwich, or dinner time meal inspiration with Quorn Vegan Pieces, Nuggets or our versatile Quorn Spicy Vegan Burgers. Explore our delicious vegan range and create all your favourite dishes."
Some of the vegan Quorn products available include:
Quorn Vegan Nuggets
Quorn Vegan Fajita Strips
Vegan Breaded Fillet
Quorn Vegan Fillets
Quorn Vegan Ham Free Slices
Quorn Vegan Fishless Fingers
Quorn Vegan BBQ Strips
Quorn Vegan Hot & Spicy Burgers
Quorn Vegan Five Grain Fillets
Quorn Vegan Cumberland Sausages
Quorn Vegan Pieces
Quorn Vegan Burgers
Quorn Vegan Chicken Free Slices
See – https://www.quorn.co.uk/products/vegan – for more information.
In the meantime, please see a great list of vegan recipes that can incorporate your quorn product choices – Vegan recipes.