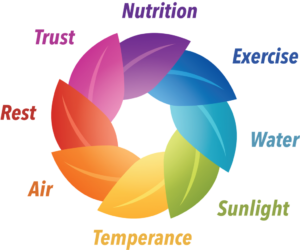 What is the NEW START lifestyle program ?
It is an acronym that provides a natural way to optimise your health via plant based vegan nutrition, daily exercise, internal and external water usage, plenty of outdoor sunlight, temperance by elimating harmful health choices, ensuring access to fresh air, plenty of physical rest and recognising that our human dimension of the physical, mental, social and emotional also includes the spiritual.
Click here to access the full NEW START lifestyle program.